Bulk loading filters, also called rock catchers or de-rockers, are used to keep oversized lumps of material from entering the bulk loading system onboard ships or drilling rigs, potentially resulting in damage to equipment or piping. The bulk loading filter is fitted with a heavy duty mesh (mesh hole size of 10 mm), located inside the package, which crushes oversized material or traps it into a small collection area for removal.
The package is fitted with Weco Wing quick connection couplings (fig. 200 or equivalent, other options can be identically accommodated) as well as pressure indicators located upstream and downstream from the mesh, allowing for easy visual identification of the operational condition of the filter. The package is also fitted with a pneumatic air connection (ball valve and check valve) which can be used to clean the interior.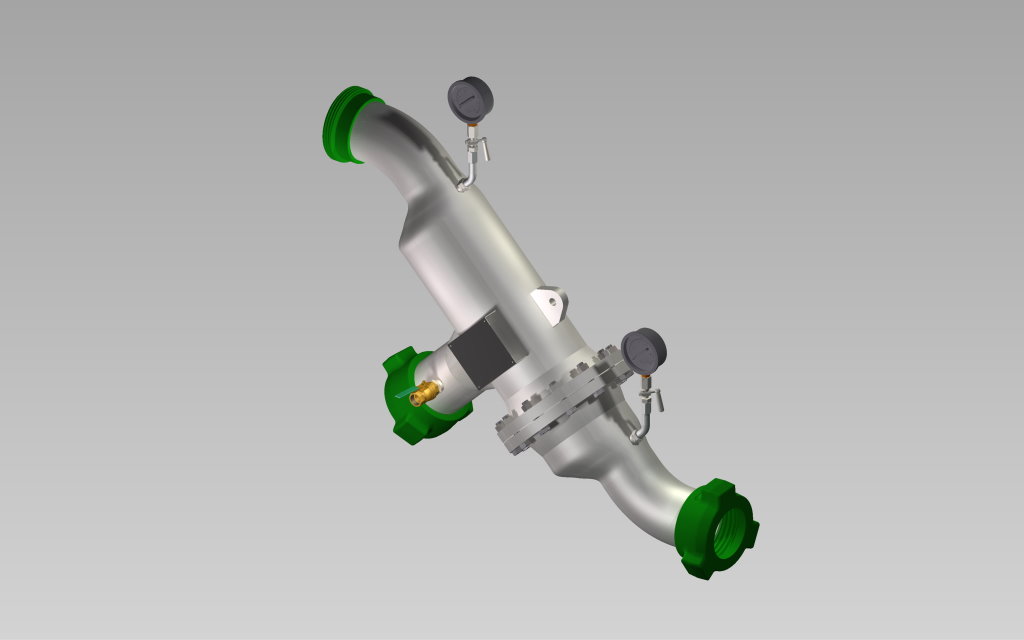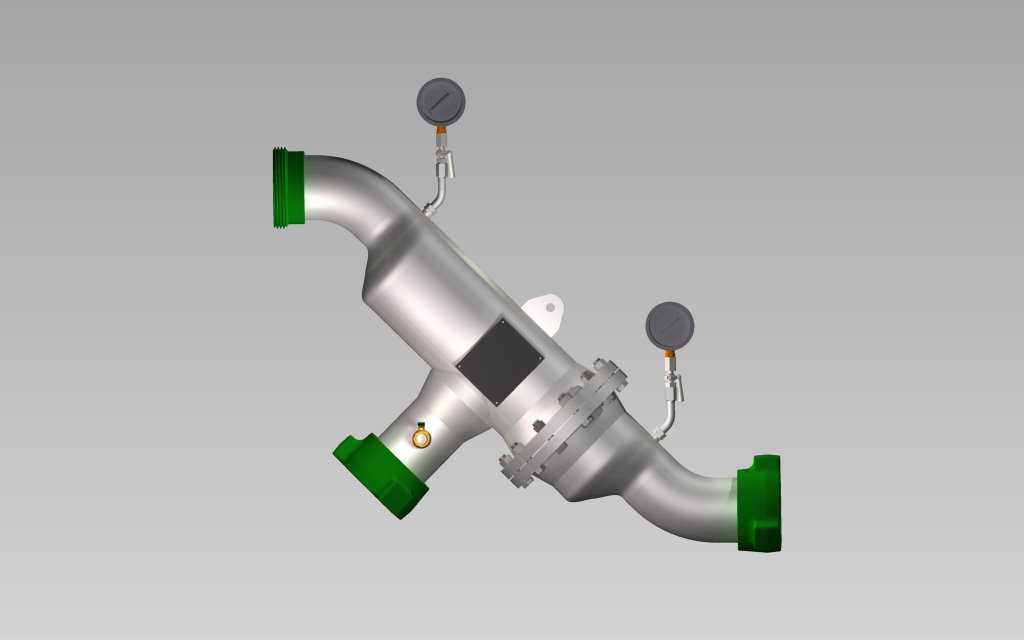 The bulk loading filter package has been designed accounting for design pressures of up to 16 bar, and minimum design temperatures of -20ºC. Its introduction into the bulk loading system will impose a minimal head loss which can increase as the filter gets clogged, hence the importance of keeping regular readings of the local pressure indicators to ensure the package is operating in optimum working conditions. The size of the collecting mesh can be adjusted to other mesh hole sizes as preferred by the customer.
Besides bulk loading filters, we can design and supply other types of equipment such as bulk tanks or cyclone dust collectors.